Real Estate News

For Week Ending April 23, 2022
Home sales prices continue to reach new heights, and record gains in equity are motivating an increasing number of sellers to put their homes up for sale, according to Homelight's 2022 Buyer and Seller Insights Report. With multiple offers common in many markets, many homeowners have high expectations when it comes to the sale of their home. More than 40% of sellers believe their home will sell for more than asking price, and about half of those surveyed expect to retain 30% or more of the sale price as a profit.
IN THE TWIN CITIES REGION, FOR THE WEEK ENDING APRIL 23:
New Listings decreased 0.6% to 1,759
Pending Sales decreased 22.8% to 1,176
Inventory decreased 10.9% to 5,278
FOR THE MONTH OF MARCH:
Median Sales Price increased 7.8% to $354,000
Days on Market decreased 10.3% to 35
Percent of Original List Price Received increased 0.8% to 102.7%
Months Supply of Homes For Sale remained flat at 1.0
All comparisons are to 2021
Click here for the full Weekly Market Activity Report. From MAAR Market Data News.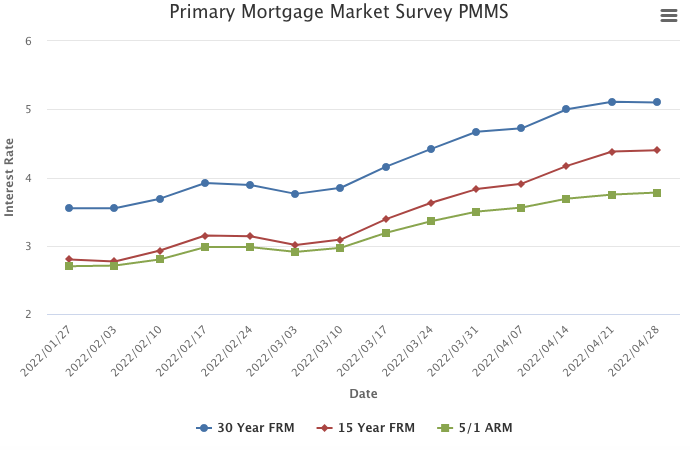 April 28, 2022
The combination of swift home price growth and the fastest mortgage rate increase in over forty years is finally affecting purchase demand. homebuyers navigating the current environment are coping in a variety of ways, including switching to adjustable-rate mortgages, moving away from expensive coastal cities, and looking to more affordable suburbs. We expect the decline in demand to soften home price growth to a more sustainable pace later this year.
Information provided by Freddie Mac.